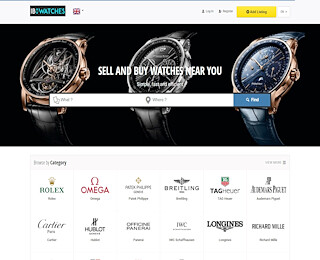 Patek Philippe Nautilus
In the mid-1970s, Patek Philippe invited the renowned watch designer Gérald Genta to create a watch for the traditional Swiss watch manufacturer. Inspired by the distinctive shape of maritime portholes, Genta designed a classic timepiece with the combination of robust steel with the fine craftsmanship known of luxury watches. In 1976, the Nautilus created a sensation around the globe.
Patek Philippe Nautilus
A big watch by a big manufacturer
There are countless watches that are characterised by their exquisite design, but the Patek Philippe Nautilus has left its unique mark in the world of fine timepieces. The watch was introduced in 1976 and immediately had to prove itself as a luxurious sports watch – a design concept that was especially unusual for affluent manufacturers at the time.
The concept of a sports luxury watch can be quite arbitrary. Patek Philippe turned to the famous watch designer Gérald Genta who was a distinguished individual in the watch industry and known to be able to successfully unite the contrasting design features. Genta drew his inspiration from the structures of portholes and transformed his vision into the basic characteristics of the Nautilus: sporty, waterproof, and robust.
The presentation of the Patek Philippe Nautilus caused a sensation in 1976. The original Ref. 3700 was equipped with a 42-milimeter case diameter, which back then, was unusually large. The simple use of stainless steel by the brand seemed to cause a revolution in the world of luxury watchmaking. Before long, the Nautilus had gathered a following amidst watch aficionados.
With its unique character and a bold interplay of design features, it is not hard to fall head over heels for the unique timepiece. Furthermore, despite the high price range, the Nautilus gathers an especially large demand when it comes to both new and second-hand models.
Patek Philippe Nautilus Lady
Impress with the Nautilus women´s watch
The classic Nautilus is predominantly known as a luxury watch for men. In order to cater to all sides of the market, Patek Philippe launched the Nautilus for women (Ref. 7010). The timepiece is available in white or rose gold and the dial of the watch can be decorated with or without diamonds. Furthermore, the dial of the watch is presented in silver-white or dark grey.
The classic Nautilus has been reinterpreted to represent the women of today. The classic timepiece appeals to a wide range of clientele since it adds a fantastic elegance and degree of empowerment to any wrist it accompanies. The original Nautilus for women was further followed by distinctive models. A highly exclusive timepiece is the Nautilus Ref. 7021/1 in white gold. From the impressive dial of the watch to the small enclosure, the timepiece is fully set with diamonds. Also adorned with 56 baguette-cut diamonds on the white gold bezel of the case is the Nautilus Ref. 7014/1.