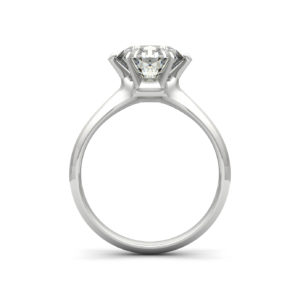 Some of the most beautiful jewelry available is estate diamond rings! Diamond rings handed down or inherited by a family friend or loved one. Usually custom crafted by a fine jeweler; with outstanding quality that has lasted the test of time.
Well the truth of the matter is that everyone doesn't have the same tastes and what someone loved and held dear to them, may not be something you enjoy. BostonEstateBuyers.com purchases estate diamond rings, antique jewelry and old or unwanted jewelry you no longer have a need for. We're always looking for diamonds, gold and platinum jewelry.
We understand how important it is for you to receive the highest cash value for your estate diamond rings, and we intend to do just that! Our licensed and bonded jewelry buyers are prepared to travel to your home, office or bank to provide a jewelry appraisal on your precious jewelry and provide you with the highest cash payout for your sale.
To get started today, simply call 617-523-1193. If you are located in the Boston area, please feel free to visit our offices located in the Historical Boston Jewelers Exchange Building Downtown Crossing:
333 Washington Street #403 Boston, MA 02108
Contact us today to setup a time where we can provide you with an accurate jewelry appraisal. We will be happy to travel to your home, office or bank and provide instant cash for your jewelry.