The bonded and licensed gold and diamond buyers from Bostonestatebuyers.com will travel to your location to complete a jewelry appraisal on your behalf. We offer instant cash based on the appraised price and offer the highest prices for your jewelry.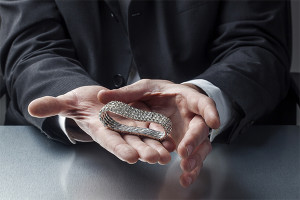 We currently buy the following types of jewelry:
Diamond Jewelry
Fine Jewelry
Designer Jewelry
Gold & Platinum Jewelry
Antique Jewelry
Old & Unwanted Jewelry
One of the important points to remember about Boston Estate Buyers is that we only buy jewelry we do not sell it. We understand the importance you place on receiving a fair price for all of your jewelry items. Our goal is to make sure you are completely satisfied with the jewelry buying process and the price you get for your personal items.
Getting the Real Value during a Jewelry Appraisal
Our jewelry appraisers look at your jewelry to get a true understanding of what the resale or cash value of your jewelry would be. Since our appraisal is not for insurance purposes or for retail purposes, you know that we are providing you with an accurate jewelry appraisal based on the true value of your gold, silver or diamond jewelry.
To get started today, simply call us at 617-523-1193.
If you live in or around the Greater Boston area, please come by and visit our jewelry offices in the:
Historic Boston Jewelers Exchange Building Downtown Crossing
333 Washington Street #403
Boston, MA 02108
Contact us today and we can arrange a time that is convenient for you, when we can provide you with an accurate and fair jewelry appraisal. Boston Estate Buyers can also visit your home, your office or a bank of your preference and pay out instant cash for your jewelry.
Boston Estate Buyers also services towns within the Boston Massachusetts area including but not limited to Quincy, Concord, Natick, Wellsley, Newton, Easton (and more).