Ready to sell your diamonds, gold, silver, platinum, or antique jewelry?
Two Easy Options:
Book an In-Person Appointment
Schedule an In-Person Visit, or Call 617-523-1193, or Text 617-416-4021
Meet the Specialist on-site.
Receive an Offer
Immediate Payment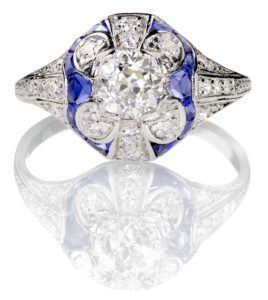 Mail-in Service
Provide some information about your items.
Receive a Quote
Mail us your items for final evaluation. (Notify us prior to mailing the item so we can provide you with a prepaid shipping label)
We videotape the opening of the package and evaluation.
Receive a Final Offer.
Upon Acceptance, you will be mailed a check
Benefits of Boston Estate Buyers

We're conveniently located in the historic Boston Jewelers Building. We are also A+ BBB accredited business, so you can sell your gold, diamonds and coins to us with confidence.
Boston Estate Buyers services Boston Massachusetts, including all New England towns and cities.
We Buy All Brands of Designer Jewelry Including
We Buy Antique Jewelry From All Time Periods
Georgian: 1714-1837
Victorian: 1837-1901
Edwardian: 1901-1915
Arts & Crafts: 1894-1923
Art Nouveau: 1890-1914
New, Estate & Antique Jewelry Buyers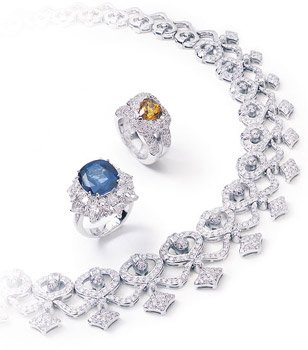 Visit Boston Estate Buyers in the Boston Jewelers Building in Downtown Crossing, Boston Massachusetts at 333 Washington Street.
We offer professional jewelry appraisals and we are jewelry buyers for everything from new and vintage jewelry, to estate and antique jewelry.
Talk to our gold buyers if you have any kind of gold or gold jewelry to sell. Schedule an in-person meeting, call 617-523-1193, or text 617-416-4021. We are also the most reputable diamond buyers and offer cash for loose diamonds or diamond jewelry.
In fact, we would be interested in whatever type of jewelry you wish to sell including:
Diamond rings, earrings, necklaces, pendants and bracelets
Fine gold jewelry in yellow or white gold
Silver or platinum jewelry
Designer jewelry and custom jewelry designs
Precious gemstones like rubies and sapphires
Bonded Jewelry Buyers
As reputable jewelry buyers and appraisers, it is our job to know what your jewelry is worth. We are bonded and highly experienced gold buyers and jewelry buyers and will ensure you receive the highest amount for any piece of diamond or gold jewelry you want to sell. Our expert jewelry buyers are licensed and bonded and would be happy to visit your home, office or bank to provide you with a fair assessment.
Diamond & Gold Jewelry Appraisals
At Boston Estate Buyers we pride ourselves on delivering honest and fair jewelry appraisals. Our jewelry buyers want you to be completely satisfied with your transaction and will pay you the highest amount possible for new, estate and antique jewelry that you wish to sell. That's our promise.
If you are located in the Boston area and wish to sell your diamonds, gold or gold jewelry, give our jewelry appraisers a call at 617-523-1193 or text 617-416-4021.and we will be happy to visit you at the time and location that is convenient for you.
Sell Your Antique Jewelry
Antique jewelry is something that always seems to be in demand. If you have family heirlooms, vintage estate jewelry or old antique jewelry, whether it's Victorian, Georgian or Art Deco antique jewelry you wish to sell, give us a call.
Only a proper jewelry appraisal will be able to tell the true value of your piece, which will depend on the type, age, and condition of your vintage, estate or antique jewelry for sale.
Boston Estate Buyers are reputable antique jewelry buyers, licensed and bonded to provide you with an accurate assessment and a reasonable price. We can offer you cash prized antique jewelry items such as:
• Antique Cameo Jewelry
• Antique Victorian Jewelry
• Old Antique Pocket Watches
• Antique Gemstone Rings for Men and Women
Sell Your Diamonds or Diamond Jewelry
Common questions about diamonds that we hear quite often include:
– How do I sell my diamond?
– Do you buy diamonds?
– What is my diamond worth?
Yes, Boston Estate Buyers is a reputable diamond buyer in Boston.
Talk to us today if you want to sell your diamond. Whether you have a loose diamond, a diamond ring, a necklace or diamond earrings, our professional diamond jewelry appraisers would be glad to visit and offer you cash for your diamond.
Sell Estate Diamond Rings
One of the most common pieces of jewelry that we buy, and often they are some they are some of the most expensive, are estate diamond rings. Our customers are often quite surprised at how much their antique estate diamond rings are worth!
In the last several hundred years, the quality of workmanship and materials that have gone into creating estate diamond rings have been nothing short of amazing. Period pieces like Victorian diamond rings, Georgian diamond rings and Art Deco diamond rings, all can be quite intricate, amazingly beautiful and still very high in demand.
And high demand often means you can get top dollar for your estate diamond rings. Talk to our knowledgeable gold and jewelry buyers and get an honest and fair assessment of what your estate diamond rings are worth.
Contact Boston Estate Buyers
Our offices are located in the historical Boston Jewelers Exchange Building in the Downtown Crossing at:
Schedule an Appointment or use our Mail-in Service
Call: 617-523-1193
Text: 617-416-4021
333 Washington Street #403
Boston, MA 02108
Validated parking for our valued customers that we conduct business with at 33 Arch St. Boston.
Contact our gold and jewelry buyers today by calling 617-523-1193 or email us.
Boston Estate Buyers services Massachusetts and New England.