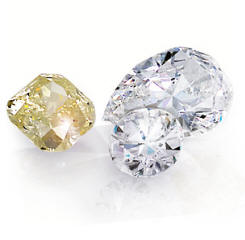 If you are looking to sell your diamond, contact BostonEstateBuyers.com today. You can receive cash for your diamonds and diamond jewelry pieces today.
Oftentimes, people come to us with old gold and diamond jewelry pieces that they no longer wear, such as estate diamond rings that were inherited or old jewelry they wish to sell in exchange for cash.
Our New England gold and jewelry buyers work with customers throughout the United States; so be sure to contact us today.
Ready To Sell Your Diamonds?
If you are ready to sell your diamonds then simply contact us by calling our gold and diamond buyers at 617-523-1193. We have Licensed and Bonded diamond buyers, gold buyers and jewelry buyers who will travel to your home, office or bank (within the Greater Boston area) to make an offer on your unwanted gold and diamond jewelry.
How Much If I Sell My Diamonds
Boston Estate Buyers always makes a fair jewelry evaluation and will pay you the highest prices possible for your unwanted gold, diamonds and gold jewelry. We regularly purchase diamonds, fine jewelry, and antique jewelry, gold and platinum. We understand that you are looking for the highest prices and we are committed to providing you with instant cash and the highest amount possible.
Contact us today to sell your diamonds, your gold or your unwanted jewelry. If you are located in the Boston Massachusetts area; please feel free to visit us in person at:
Boston Jewelers Building
333 Washington Street #403
Boston, MA 02108
Or call us at 617-523-1193 to schedule a time for our licensed and bonded jewelry buyers to travel to your home, office or bank to purchase your diamonds for immediate cash.
Boston Estate Buyers services towns throughout the Boston Massachusetts area including Arlington, Cohassat, Duxbury, Pembroke, Norwood, Peabody and more.