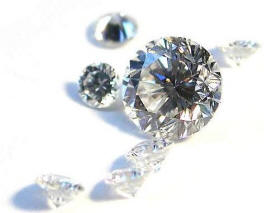 Many people want to know how they can sell a
diamond and retain the highest payment possible for
their beautiful gems. Below you will find information that will
help you with that popular question, "how to sell my
diamond?"
As you may have heard many times before, "Color, Cut &
Clarity" are what makes a diamond stand out. This is also what
makes a diamond more or less expensive. The color, cut and
clarity is what allows a diamond to sparkle and shimmer and be
the most breathtaking gem in the room.
Jewelry Appraisals
Boston Estate Buyers are bonded and licensed diamond buyers and can come to your place of residence, your office, or your bank and give you a true and accurate jewelry appraisal for your diamonds. This is the first step to selling your diamond.
Once an appraisal is completed an offer will be made. If you decide to accept our offer to purchase your diamond you will receive the cash amount instantly. We pride ourselves on providing the highest payout amounts for your diamond.
We invite you to visit our Boston jewelry store in Downtown Crossing if you are visiting Boston or happen to live in the area.  Boston Estate Buyers' downtown offices are located in suite #403 in Boston's Historic Jewelers Exchange Building located at:
333 Washington Street Boston, MA 02108
Boston Estate Buyers' representatives would be happy to meet you at your preferred location in any of the areas we service in Massachusetts including Boston, Hingham, Peabody, Plymouth, Foxboro, Sudbury, Malden, and various other local communities.
Contact our diamond appraisers online.

Call our line at 617-523-1193 or send us an email.